Mark Frost - Biography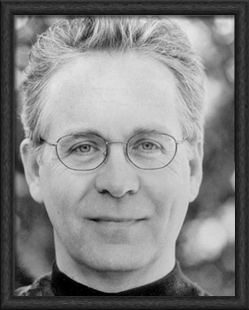 Born in Brooklyn, raised in Los Angeles, Mark Frost began writing at 10, and writing professionally at 15. When his family moved to Minneapolis he worked and studied at the Guthrie Theater during high school, then studied acting, directing, and playwriting at Carnegie Mellon University in Pittsburgh.
After college he moved back to Los Angeles and began his career in television, writing episodes of The Six Million Dollar Man. From 1982 to 1985, he joined the writing staff of the acclaimed NBC drama Hill Street Blues, earning an Emmy nomination and a Writers Guild award. Frost began collaborating with director David Lynch in 1986, working on three film projects before they formed Lynch-Frost Productions and created the legendary television series Twin Peaks in 1989. Serving as co-executive producers, Frost and Lynch won a Golden Globe, a Peabody Award, and the show earned 17 Emmy nominations before it was abruptly canceled by ABC at the end of its second season. Frost also co-created and co-produced the sitcom On the Air with Lynch in 1992, and served as executive producer on the feature film prequel to Twin Peaks, Fire Walk with Me, as well as an award-winning a documentary about Hugh Hefner: Once Upon a Time. That same year he co-wrote and directed his feature film debut, Storyville, starring James Spader.
Frost began his publishing career in 1993, with the national and international best selling novel The List of Seven and a sequel, The Six Messiahs, followed in 1995. He published a third novel, the thriller Before I Wake, under the pseudonym Eric Bowman, in 1997. His fourth book, and first non-fiction work, The Greatest Game Ever Played, was published in 2002. A comprehensive examination of the birth of golf in America, Greatest Game became a national bestseller and was recently named by the Wall St. Journal as one the 10 greatest sports books of all time. Frost also wrote and produced the acclaimed feature film version of Greatest Game for Disney in 2006. During that time he also co-wrote the two Fantastic Four films for Fox and Marvel, which together have grossed over 800 million dollars internationally.
Frost's trilogy about the history of golf in America continued in 2006 with the publication of The Grand Slam, the story of Bobby Jones. His third book in the series, The Match, about a classic private match played at Cypress Point Club in 1956, became a New York Times bestseller in 2007, and has gone on to become one of the bestselling golf books of all times.
In 2009, Frost published Game Six, a critically acclaimed account of the classic 1975 World Series between the Cincinnati Reds and the Boston Red Sox.
Beginning in 2013, The Paladin Prophecy - Frost's YA series for Random House Children's books - yielded two more New York Times Bestsellers, and the popular trilogy was published around the world.
His latest book, "The Secret History of Twin Peaks", became an instant NYT Bestseller in fall of 2016, paving the way for the television event of the season, the debut of "Twin Peaks: The Return" on Showtime in May of 2017. Frost co-wrote and executive produced all eighteen hours of the new series - returning after a 25 year absence - and it has been greeted with fervent acclaim around the globe.
His 14th book - Twin Peaks: The Final Dossier - will be published by Flatiron books on October 31, 2017.
Frost lives in Ventura County, California with his wife and son."